JA BizTown and JA Finance Park Volunteer Opportunities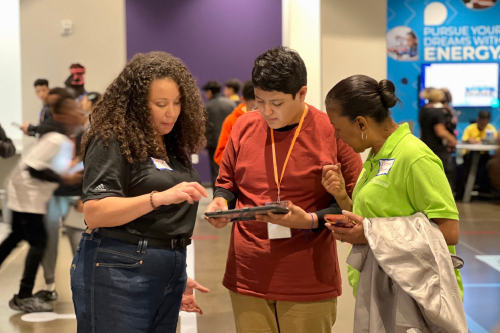 Volunteers, we are so happy that you will be volunteering with Junior Achievement of Middle Tennessee!
Please follow these steps to prepare for your visit:
Step 1: Please CLICK HERE to complete JA's 2023-24 corporate volunteer registration packet. (If you are registering as a parent through your child's school, please use the link provided by your child's teacher.)
Step 2: The last question of the packet will ask which program you are interested in registering for at this time. Based on your answer, when you submit the packet, you will be taken to a second form to register for a specific date. Be sure to click submit!
Step 3: Mark your calendar and plan accordingly for training!
If you are regstering to volunteer in JA BizTown, there is a 30 minute online training module to complete ahead of time. Additional training takes place the morning of a simulation.
JA Finance Park volunteers attend a training the same day as their simulation.

Additional details:
Volunteers should dress comfortably (smart casual or jeans and company t-shirts is great), and should wear comfortable shoes.
Pack or plan to order a lunch for delivery. A fridge and microwave are available to volunteers. Volunteers will need to remain on-site for the entirety of the simulation.
Select a button below to see how you or your organization can get involved with Junior Achievement of Middle Tennessee, Inc..
Donate
Volunteer
Request A Program
We use cookies to provide you a personalized experience. How we do this is by analyzing user behavior on our site and sharing data with our advertising and analytics partners. You consent to our cookie policy if you continue to use this website.